A couple of weeks ago I came home from a trip and collected my little pink suitcase from the baggage claim, only to find the handle broken and the suitcase impossible to use again. I normally ALWAYS bring it on board as carry on luggage, rarely check things in these days (that's what happens when you're a magnet for lost bags), except of course this time… bummer!
Then, the other day I messed up my flight departure times leaving Dublin (the more you travel, the more stupid you get, it's a thing), meaning I had to run for my flight like my life depended on it. I did make the flight on like two seconds in the end, but let me tell you that running with a heavy trolley (I borrowed Nick's -and stuffed it to the max) and another handbag full of press-kits and camera gear is NOT fun to do!
So, long story short, in my search for a new carry on bag I was looking for a solution that would take care of my main problems when flying with hand luggage only:
Something that will fit everything from clothes to shoes and camera equipment to computer gear… so even Easyjet with their ridiculous one piece carry on luggage only rule has nothing on me;
Something that's still light and easy to carry;
Something that's not pink, because while it's great for checked in baggage as you can easily spot it on the conveyor belt, for hand-luggage I don't always necessarily have the need to feel like Reese Witherspoon in Legally Blonde, if you get what I mean…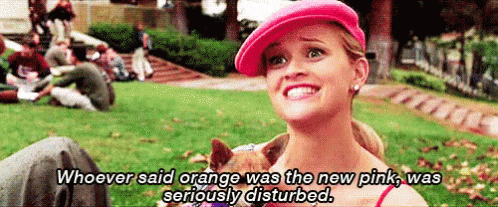 Can you imagine my curiosity when opening my email inbox and finding a request for a review of an "all-in-one backpack, suitcase, shoulder bag with focus on utility and style"?
A carry on AND backpack IN ONE? Uhh. Yes please.
BEST CARRY ON LUGGAGE BACKPACK REVIEW
Standard Luggage's carry on backpack VS our own trolley… What's it going to be?
UNBOXING the Standard Luggage Backpack
For an unboxing of this backpack, please make sure to check out our video! You can watch it here on YouTube >>
FULL REVIEW of the Standard Luggage Backpack
In this article we will be going into the first impressions we had with this backpack and show you all the features. If you like to know how this backpack got used on our travels and what our personal experiences are with the product, then make sure to watch our full review video. You can watch it here on YouTube >>

Standard Luggage: 3-in-1 Suitcase COMPANY PROFILE
Standard Luggage Co. is a Canadian luggage and travel gear company that launched their first product, a 3-in-1 convertible carry on backpack, through crowd-funding. In March 2015 they launched their campaign on Kickstarter and probably wouldn't exist without the support of people believing in the product.
Their mission is, according to their website, "to help global travellers be happier and more efficient by developing innovative travel products". Their stylish carry-on-sized travel backpack was designed to help people save time and money without the need to check a bag and pay excess airline fees.
Sounds promising, right?
Add on the fact that this piece of convertible carry on luggage is the maximum-sized legal carry-on that conforms to airline travel standards, that you get a lifetime warranty and online satisfaction guarantee AND free world-wide shipping… and you have me listening.
7 REASONS This Carry On Luggage Backpack Makes Me Happy
Even though at this point I haven't taken the bag on an actual trip yet [*message from the future* Here is our review after having used it several times *message from the future*], let's have a closer look at some of the bag's features:
1. Three Functions in One
For whatever reason you're travelling, this carry on suitcase (or carry on backpack? Perhaps it should be called a suitpack or backcase? I don't know) can be easily transformed to however you like to use it. It's not a 2 in 1 travel bag, but even a 3 in 1 convertible carry-on backpack/suitcase!
Carry it as a Backpack
This is probably the option I will be using the most. The bag straps are hidden in the pocket on the back of the bag and can be easily attached to the two clips at the bottom of each side of the bag (also neatly hidden for when you don't use them)
The straps are nicely padded and feel comfortable. They also have an extra clip on the front for extra comfort and there's even a hidden safety whistle in it, how clever is that?!
Usually, you can find carry on luggage with backpack attached to it, but since the whole bag here already IS the backpack, converting it by taking out the straps seems pretty easy to do and a total time-saver.
Carry it as a Messenger Bag
For when you feel a bit smarter and perhaps use the bag on a business trip (or when you already carry a backpack and want to bring a second bag), you can clip a strap to the bag and carry it as a messenger bag.
Carry it as a Duffle Bag
The bag has two grips: one on the top and one on the side, which I always like when putting it above your head in the luggage compartment of the plane. Nick's trolley doesn't have a grip on the side, so when it's heavy it's hard to lift!
On the back of the suitcase, there is a slot, so when you also bring a trolley, you can slide it over the handle and don't have to carry the bag at all. Nice!
2. Laptop Slot
This is one of my favourite features, especially because the laptop is in a different pocket as your clothes, so you can quickly open it at customs and take it out.
We tried the pocket with Nick's massive old-skool 15″, super fat laptop and it fitted easily, so anything that's more modern (that's pretty much anyone's laptop, I'm sure) will fit too.
Next to the laptop sleeve, you can add all your other electronic equipment, pens, notebooks and all that, but usually, this is not really something I use myself. Who knows, I might get super organised one day and start using these!
3. You Can Change Colours
First of all, the bag is not pink, which is nice to start with :) But you can also change the accents on the bag, as they give you one orange and one teal set of zipper straps, luggage tag and handle covers. I personally like the teal one better, so I changed them right away.
I can imagine if you'd want an even different colour, you could attach anything you want, really. Or perhaps that's one of Standard Luggage's next moves and create custom colour sets for you to get, who knows?!
GET YOUR OWN STANDARD LUGGAGE BAG NOW!
4. Lots of Pockets & Space
If you're a fan of organising your life like me, then you'll love the amount of pockets on this bag. There are two front pockets: one for full sized documents and a smaller pocket for smaller items. Then there is a large flat pocked on the clothing-side of the bag (perfect for important documents and magazines, etc.).
And of course you have the pockets at the laptop-side of the bag as I showed you earlier.
5. Rain Cover
The exterior fabric of the bag is made from 1680 denier luggage fabric with tight stitching and sealed polyurethane backs. Sounds fancy, it means it's been designed to be water resistant (I'm still having to test that).
In addition, you will get a nylon elastic rain cover for an extra level of protection. It comes in its own pocked and you simply slide it over the top, sides, and front of the bag when worn as a backpack.
6. Clam-Shell Opening
My first backpack ever could only be opened from the top, which meant that if you want anything from the bottom, you'd have to take out. My second and current backpack opens with a zipper over the length of the bag in the middle, which is a lot easier, but I always said I would like a bag that just opens around the bag instead.
Well, this one does just that. It opens like a clam and lies flat, so it's super easy to get to all your stuff without making a mess.
7. Expandable Carry on Backpack
Finally, this bag has a volume of 35L, which turns to 45L when expanded, so you can easily fit a long weekend worth of clothes, or even up to a week, depending on your packing style.
Because of the size of this backpack (21.5 x 13.5 x 7.5 inch [54.61 x 34.29 x 19.05 cm] or 21.5 x 13.5 x 9.5 inch [54.61 x 34.29 x 24.13 cm] when expanded), you can take it on board most international airlines as carry on luggage.
For example, RyanAir has maximum dimensions of 21.65 x 15.75 x 7.87 inch [55 x 40 x 20 cm], so when not expanded, this fits well!
The bag is also light (3.7 lbs / 1.68 kg), as it doesn't have the weight of construction materials such as metal frames, rolling wheels, and retractable handles that you'd have on a trolley. Definite bonus as well with all those weight restrictions these days.
GET YOUR OWN STANDARD LUGGAGE BAG NOW!
* Extra Features
Besides everything that I already mentioned, there are some other cool features that I discovered: a headphone slot and a safety whistle!
You can get the 3-in-1 carry-on backpack from Standard Luggage here >>
Standard Luggage also create other travel gear items, such as:
So.
Is this travel backpack the best carry on luggage I've found?
You know, it might actually very well be!
At least, I've never been so excited about a piece of luggage before, that's for sure. I love the idea of having a backpack as carry on. It seems this bag has been created by people that travel a lot themselves and I can't think of any feature they haven't included. It's all there!
To find out for real, of course I have to take it on a trip to test it fully. Take it through customs, through the pouring rain and see how I go with overhead lockers. But as I was so pleasantly pleased after just opening the box and taking photos of the bag with pillows in it, I didn't want you so miss out on adding one to your Christmas List, so I decided to tell you about it already.
UPDATE: Read our full review of this amazing piece of convertible luggage backpack here!
You can get the 3-in-1 carry-on backpack from Standard Luggage here >>
Standard Luggage also create other travel gear items, such as:
– THE COMPETITION IS NOW CLOSED –
Yes, it is YOUR turn now, because one of you has the chance to become a Travel Tester yourself and win a Standard Luggage best carry on backpack!!
OHW YEAH! (Christmas has come early!)
All you have to do to win is leave a comment below and tell us WHERE you would like to take this bag and HOW you would use it.
Don't forget to fill in the Raffle copter form to be eligible to win -and earn more entries!
Good luck to you all!
Ps. If you win, feel free to send us a photo of you travelling with the backpack or post it on social media using the hashtag #STANDARDLUGGAGE to share your experience (not necessary to win, but we would love to see if we made you happy with it!)
– THE COMPETITION IS NOW CLOSED –
PLEASE CHECK OUT STANDARDLUGGAGE.COM FOR MORE INFORMATION ON THIS AWESOME BAG!
BOOKMARK ON YOUR WISH LIST ON PINTEREST:
Disclaimer: We received a complimentary bag from Standard Luggage to review and they kindly accepted our request for a second bag to give away to you! All photos and opinions are, as always, our own.